Release: 2017/09/28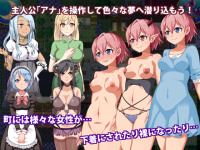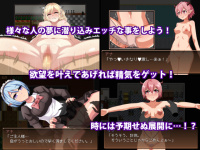 [Overview]
An apprentice succubus cumsucky sucks the lifeforce of men!?
Take control of Ana in this An Erotic Exploration RPG and help
her successfully pass her exam in the human world!

[Characteristics]
- Delve into peoples dreams and fulfill their fantasies!
- Act with efficiency, both at day and night!
- No pesky battles whatsoever! Enjoy Exploring~

No need to level up, you can simply revel in
the erotic content at your own fun fapping pace.

[Contents]
Play time approximately 1~2 hours. A short RPG.
After clearing the game, the CG and scenes can be
viewed in Gallery / Reminiscence modes respectively!